Webinaire animé par Pr Kamal Youcef-Toumi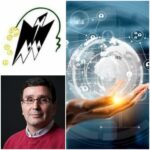 L'Université de Tizi ouzou organise un Webinaire animé par M. Kamal Youcef-Toumi, Professeur
au Mechanical Engineering Department, Massachusetts Institute of Technology, Cambridge, MA, USA,
Le Lundi 29 Juin 2020 à 15h (10h heure de Boston). Le Webinaire sera Modéré par Mme. Amirouche Fatiha, Cheffe du département Informatique, Université Mouloud Mammeri de Tizi
ouzou. Les détails de ce séminaire sont comme suit :
Title : Captains of Innovation.
Pour s'inscrire au webinaire, veuillez remplir le formulaire en ligne suivant :
https://forms.gle/QWThZVEDBzQaSB7W9
Attention les places sont limitées, il faut donc penser à s'inscrire le plus tôt possible.