Mouloud MAMMERI University of Tizi Ouzou




The Mouloud Mammeri University of Tizi Ouzou, created in 1977, is a multidisciplinary public institution. It now has more than 42,000 students, 2,083 teachers and 1,000 technical and administrative staff, spread over ten faculties: Construction Engineering – Letter and Languages ​​- Biological and Agricultural Sciences – Law and Political Science – Science – Management Sciences and Sciences Commercial – Medicine – Electrical Engineering and Computer Science – Humanities and Social Sciences – Tamda Campus.

Visit Expresse of the University

The Mouloud Mammeri University has succeeded in setting up training programs more and more in line with the world of work. This approach has allowed it to better listen to the needs of its economic partners in terms of human resources and skills.

The University currently has thirty research laboratories, approved by the Ministry of Higher Education and Scientific Research covering several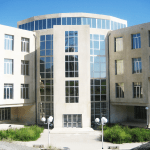 areas: Applied Chemistry & Chemical Engineering, Society-Education-Work, Analysis & Modeling of Random Phenomena, Improvement and Teaching of the Amazigh Language, Analytical Biochemistry & Biotechnology, Design and Management of Production Systems and many others

The Mouloud Mammeri University has undertaken important structuring work so that the research can be part of national and international competition and constitute a dynamic favorable to its growth and its influence.

Widely open to its socio-economic environment, Mouloud Mammeri University has worked tirelessly to promote sustainable development and be in harmony with the challenges of globalization. The rapprochement between the university and the local and national economic sector is now an objective reality, a challenge, a strategy of the Mouloud Mammeri University for the implementation of promising projects. For example, several framework agreements have been signed with companies of national stature.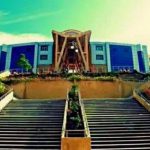 The desire to open up the University to the world has led today to the signing of several conventions in the framework of cooperation with academic institutions in several countries (France, Italy, Russia, Spain, Romania, Canada, Ukraine, Tunisia, Morocco, etc …). These agreements have been designed to facilitate scientific exchanges, the mobility of research professors, students and academic staff. The university aims to build bridges of exchange of experiences and skills but also the improvement of teaching methods, boost scientific research and build a solid and sustainable cooperation network.

The Mouloud Mammeri University of Tizi Ouzou participates in several university exchange programs such as the European Scholarship Program, the program "Entre les lignes -between the lines"; the scholarship program in the Russian Federation and others.